For us, design is the universal language describing how products look and work. We strategize and develop by making ideas visually 'tangible.'
Our processes are very data-friendly. Our product managers care about putting data to use for your business with BI, machine learning, and AI.
Product Consulting Methodology
Your product is more than a project for us. We're laser-focused on business goals, measurements, and smarter decisions to drive performance.
Blockchain Financial Services
Cryptocurrencies are taking over due to their more secure and less-controlled nature. We boast expertise in building blockchain-powered backends to make money more digital and secure. Please contact us for a demo.
Traders need a lot of data to make better decisions. Our experience allows packing features like stocks voice search, real-time market monitoring, and geolocating relevant stocks. With push notifications, your users can be on the cutting edge at all times.
Mobile wallets are getting more sophisticated as clients get more demanding and services get increasingly complex. Our expertise in NFC payments, storage of personal finance information, loyalty programs, mobile transactions – allows integrating exactly what you need, the way you need it.
Banks are becoming more mobile-friendly while users expect better, friendlier interfaces. We invest our UI/UX design expertise into building effective mobile banking solutions that look smart and a treasure to use. Offer fast and secure account balances, electronic bill payments, funds transfers, and more from a smart, stylish interface.
Expense tracker apps are something people use every day.  For practical use, they must be fast, easy to use and "connected." Today's tech and algorithms allow for the automation of many processes, like mileage tracking with GPS. We focus on building robust solutions that can be integrated with existing systems and services like QuickBooks, Dropbox, and more.
We design and build efficient tools for businesses large and small to manage their accounts on mobile. Creating invoices, estimations and billing on the go should not be a pain. We create customizable dashboards to make sure your app  and business runs smooth, together.
We build an outline of your mobile workflow depending upon your needs and plans.  In addition to simple tasks like balance tracking, we can help simplify and automate approval processes and notifications.
Security is a non-negotiable business requirement for any financial service. We review security at each phase of the app development lifecycle. We recommend Blockchain as the technology of choice for your financial service or app.

A P2P lending platform using a government-registered escrow account.

It's a secure online platform for SME owners to start or grow their businesses by providing access to adequate and equitable funding from individual or institutional lenders.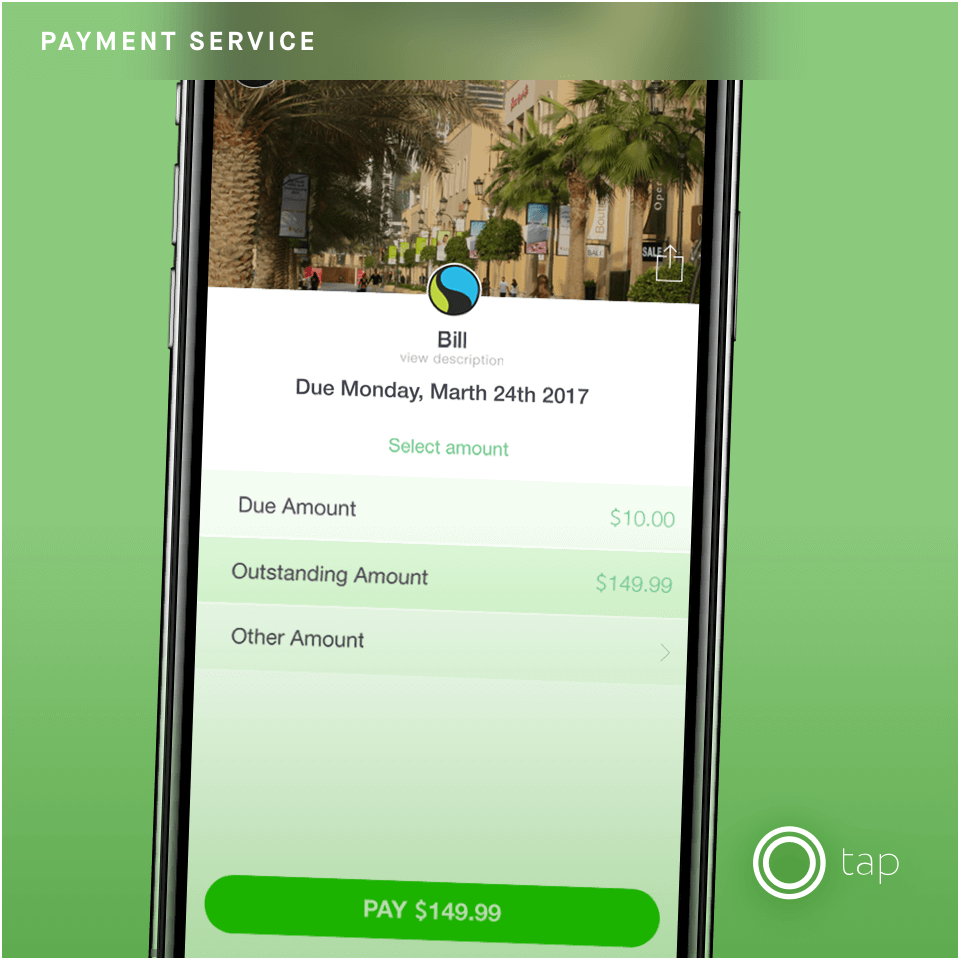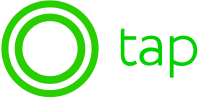 An international payment service, aggregating subscriptions, and payments in a single mobile application.

The app that stimulated a whole new era of doing business online in the Middle East.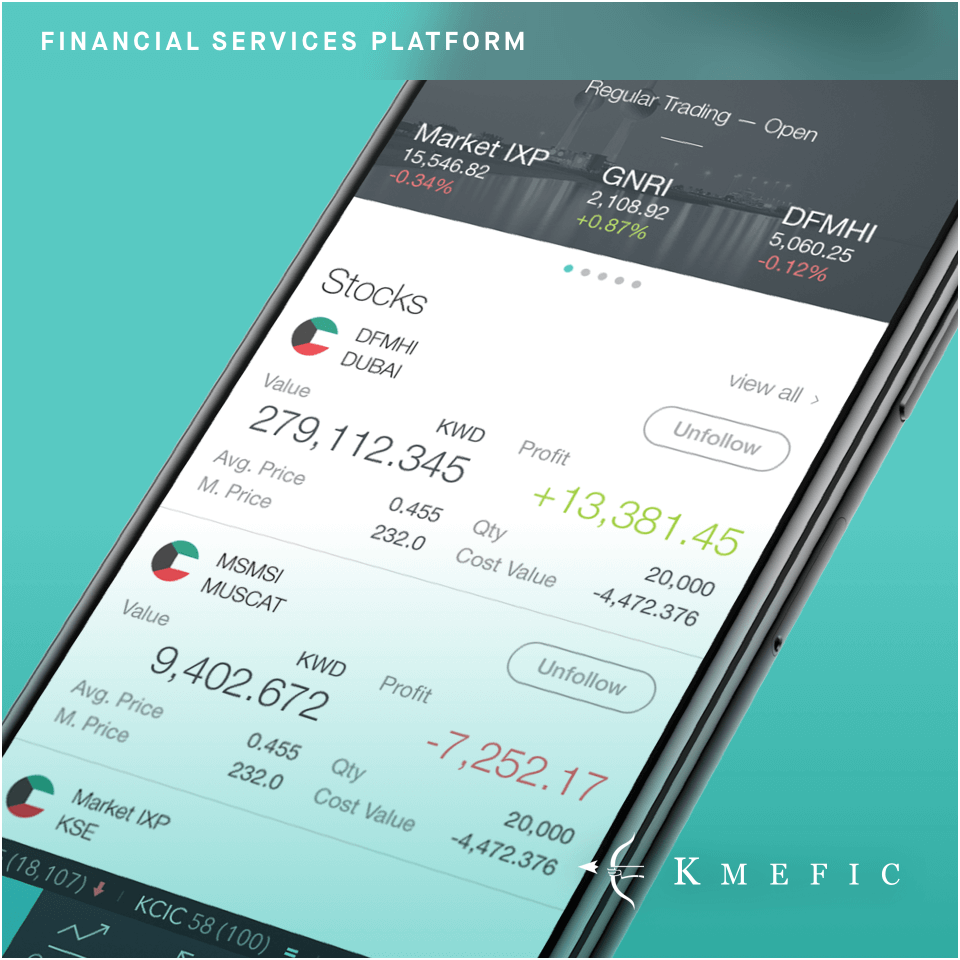 The client is an asset management and financial services company in the Middle East providing innovative investment products and services.

With this app, the e-business pioneer has brought their services to traders across the MENA market.
Reinvently was very good at helping guide us towards best practices, while also listening to our needs. We talked to other firms which were very inflexible in this regard. Reinvently's team made sure that our pains were being voiced and worked in wherever possible. Having a designer with more than 10 years of experience work with our front-end developer equated to a huge knowledge transfer. We've worked with higher-quality firms in the past but, for the value, Reinvently delivered a great product.
---
Product Manager at Optimal Asset Management, Inc.