Beautiful, user-centric design is the soul of your product. We work with you to transform your ideas into mobile apps that your clients will love and use.
You can't manage and monetize without accurate data. Our product design focuses on enabling analytics, BI, and AI for long-term success.
You're selling a product, not just an app. Our processes maximize flexibility and visibility. If your needs change, we're ready to cost-effectively adapt.
Committed to HIPAA Compliance
We understand the necessity to deliver secure mobile solutions for healthcare providers, including hospitals, payers, and physicians. Our apps support and comply with Health Insurance Portability and Accountability Act (HIPAA) regulations.
Apps for Connected Devices
Wearable medical technology saves lives, especially when it is quick and easy to use. This happens when your product design delights users while delivering the data and control you need. We've worked with healthcare and wearable companies for several years to create application and backend software that is easy to use and comprehensive.
iOS HealthKit, Google Fit Integration
Many of your users take advantage of different app platforms to collect, manage and take action based on their health data. Our expertise with connected devices, custom wearables and these platforms helps you design and develop a more attractive app that better meets the needs of your customers.
Connecting buyers to sellers in real-time is what the on-demand revolution is all about. Healthcare offers many ways that on-demand services can offer patients choice and efficiency. Our deep expertise in on-demand, including a ready-made software engine that reduces development time, ensures you can get the right mobile on-demand service to market — quickly.
Online booking and appointment makes it easy for consumers to make and change appointments. Mobile availability makes it even easier. We can integrate existing systems into a front-end application that provides a beautiful and easy-to-use dashboard for booking and appointment scheduling – whatever your business.
Mobile-first Physician Platforms
What's the one thing every medical professional has nearby? A data-capable phone or tablet. We provide app and browser-based EHR and ePrescription dashboards that integrate with current systems for faster patient care and billing. Clinical integration? Patient records lookup? Financial system integration? Scanning? Payments? Tell us what you need.
When patients like and enjoy using your apps, they become loyal advocates. Apps that support outpatient care, physician referral, medication tracking and urgent care can help. Our expertise in user-centered design and back-end interfaces can combine with your business objectives to create a highly improved experience for your patients — and your staff.
Bringing convenient, quality care closer to patients is an important trend in medicine. The challenge is ensuring that expertise comes with it, so care won't require costly medivac unless necessary. Our expertise in application design, mobile technology and EMR integration will help you define a telemedicine solution that will meet your needs today and easily evolve in the future.
A Few of Our Healthcare Apps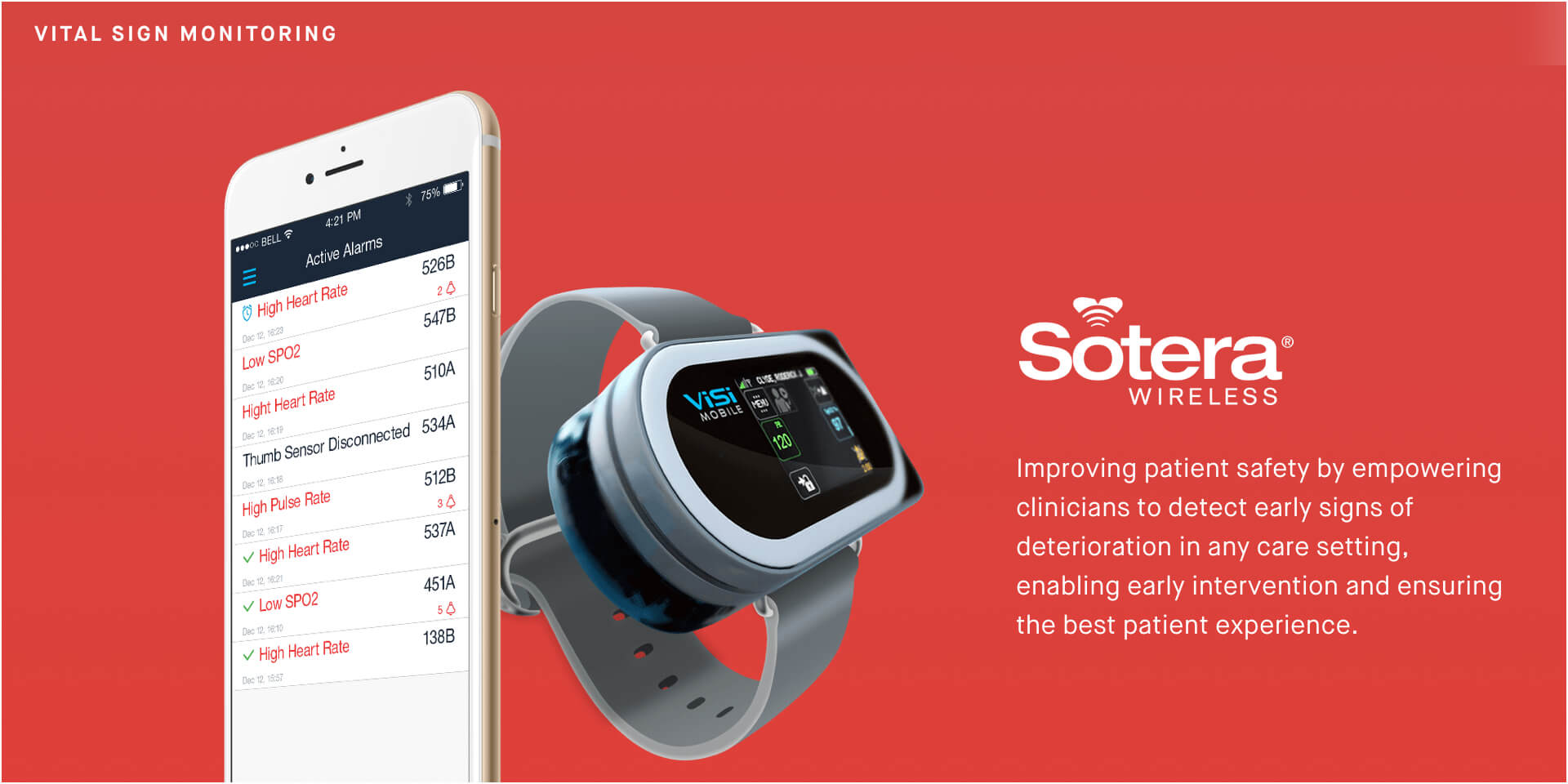 Phillip Trewhella
Vice President, Systems Software Development and Interoperability at Sotera Wireless, Inc.
The work was excellent. The resulting software is very stable and free from defects. They integrated seamlessly into our product development process, were very flexible and responsive and were genuinely interested in the success of the product. Sotera could not have chosen a better partner.
Featured Insights from the Reinvently Blog