Once an app is finished and ready for the Apple App Store and Google Play Store, developers face a new challenge: how does an app get noticed? The trick to that is App Store Optimization (ASO). There are several best practices for ensuring an app is properly optimized for whichever store it's on, but there are also several mistakes that can be easily avoided. To ensure your ASO strategy will work properly, here are six ASO mistakes developers can't afford to make.
Going in Unprepared
Preparation is the key to success, or so the saying goes. This is especially true for ASO, where developers must prepare and understand exactly who their target audience is, what their search habits are, what keywords get the best reach and more.
Launching an app without preparing a proper ASO strategy will result in a poorly-targeted campaign. Developers must do their research before launch, ensuring they're prepared for the app to hit the stores.
Disregarding Metadata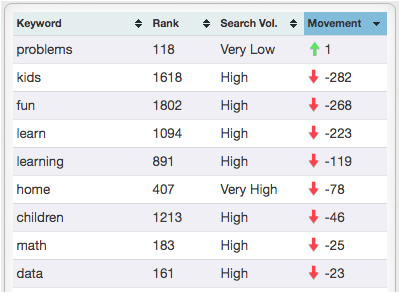 An app's metadata works behind the scenes to ensure it appears in relevant searches. A good ASO strategy includes finding keywords that users consistently search for and relate to the app and properly integrating them into the metadata. This includes the title, subtitle on iOS, and a short description on Google Play.
The Apple App Store also features a keyword bank, offering 100 characters for keywords. Every one of those characters counts, so developers should make full use of the keyword bank. Using irrelevant keywords or terms that no one is searching for will not help. So, as with the first point, research what keywords work best.
Slacking Off on Descriptions
Too many app developers write descriptions that say next to nothing about the app. Or, just as bad, they say too much without getting to the point. The description is what convinces potential users to install an app, so it must be written well.
This means using the best practices for both the Apple App Store and Google Play Store. While it may be tempting to write one good description and use it for both stores, the best practices vary between the two, so trying to target both at once will result in a description that's not optimized for either.
Using lengthy blocks of text on the App Store will turn users away with a sigh of "too long, didn't read." On Google Play, writing a description that doesn't properly utilize the app's keywords will prevent it from indexing properly, ensuring few users will see it in the first place. Each description must be written with care, paying close attention to the store it's written for.
Explain the app's features and benefits. Utilize lists and bullet points to provide the information in a quick and easy to understand manner. Ensure that the description is written well, is informative and formatted to each store.
Lazy Creatives
From the app's icon to its screenshots, the creatives you use present your app to potential users as a visual representation of everything it can do. Good creatives are both eye-catching and display the app's features. Simply tossing on a few screenshots is not enough.
Every screenshot is a chance to demonstrate the app's value and should showcase another feature or function. Include callout text that highlights the features, so users can understand the full value. What this entails will vary from app to app, such as mobile games showing gameplay and graphics or shopping apps showing the ease of use and variety of things to buy. Regardless of the app, the creatives are key to selling it.
Including a video can also help apps if done right. A good video should be engaging and appealing, showing the app's value in under a minute. However, it is better to have no video than a bad video; while an effective video can increase conversions by up to 25%, a bad video can turn potential users away at an equal rate.
Minimal Marketing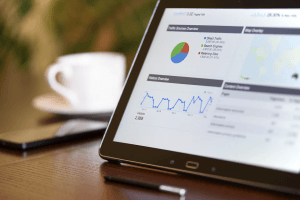 Once an app is on the store, there are multiple marketing methods developers can utilize to reach a wider audience. Apple Search Ads, for instance, provides an effective means to reach users searching for relevant terms. Apps can reach new users through marketing campaigns, social media, or even influencer marketing – but they won't reach anyone if you don't do anything. App Store Optimization will help your app show up in searches and on the app stores. Having a marketing strategy in place is not only useful for ASO, it ensures users will want to search for the app in the first place.
No Maintenance
ASO is not a one-and-done thing. User trends and behavior change frequently, app stores update and keywords go in and out of style. The biggest mistake a developer can make is to stop paying attention once they have their first ASO strategy in place. Constant refinement, maintenance and updates are necessary to ensure a long-lasting optimization, otherwise an app may start off strong before falling into obscurity.
A great App Store Optimization strategy can help an app find users organically and improve its ranking in the Apple App Store and Google Play Store. A poor strategy, on the other hand, will provide no benefits. Avoid these ASO mistakes and you'll be well on the way to a properly optimized app store listing.