A car is typically the second most expensive asset people own, after their home. Yet, people spend only a small portion of their time actually in vehicles. "Shared economy" businesses like Uber, Airbnb and others add a net benefit to society by increasing the utilization of those fixed assets in a productive way. In this article, we'll explore the development cost of an app like Uber.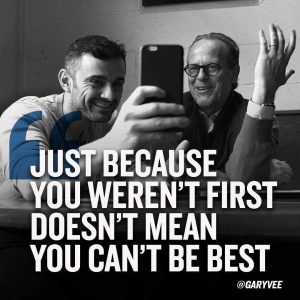 Uber has been dominating the on-demand economy for one simple reason: its platform addresses a very common consumer problem. An app similar to Uber can be a tool to tap into the multi-billion on-demand industry.
First thing first – Uber is not just the app. There's a huge business process behind the streamlined interface and cute cars driving across the map. Quite often, when people ask us about Uber for X apps, they fail to recognize that the on-demand app is only a part of the business, the 'front end' if you will. There's a whole lot going on behind the scenes. An app like Uber doesn't mean a business like Uber.
Two points about the on-demand app we're estimating here:
Uber is two apps.
To have an app like Uber working, you actually need two apps, not one – the driver app, and the passenger app. This and the need for an API already increases the costs of an MVP (Minimum Viable Product). The Uber app isn't very complex and scales easily – the data is very local, so you're always requesting a very limited subset of the whole database. No need for complex, Facebook-level big data algorithms and solutions.
The biggest challenge with these kinds of services is, usually, reliability. There are a lot of cases when something unexpected might happen; like what will you do if the driver or customer loses network connectivity? What if the GPS starts to send wrong data (0,0 coordinates)? What happens if it runs out of battery? Or an accident occurs?
Not quite obvious, eh?
Mobile payment integration
If you want to process credit card payments directly from your clients, you need to be PCI-compliant or use a service such as Stripe or Braintree that partially does the job for you (for a significant provision and with a worse user experience).
Once you're past that, developing your Uber-like app goes down to the next operations:
Designs and mockups – with the storyboard feature, this can very often be done at the same time, in the form of a clickable mockup. Also, you need things like the iOS app icon;
API – required to communicate between apps and pass messages to and from the "call center" – people who supervise the operation. Needs to be developed just once for all kinds of operating systems: iOS, Android, Windows Phone;
iOS app – cost of developing the mobile app itself.
The price of building an app like Uber will depend on the developers and the functionality. Remember Uber app is actually 2 apps: one for the client and one for the driver.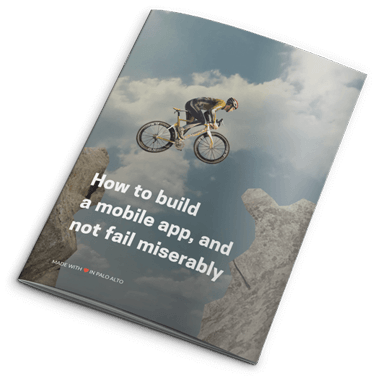 How to Build a Mobile App and Not Fail Miserably
Everything you need to know about building, launching, distributing, and monetizing a mobile app.
Download free e-book
Here's an approximate cost breakdown:
Designing the app and mock-ups:
USA: $20,000 to $40,000. The hourly rate goes up to around $200.
Eastern Europe (Ukraine, Russia, Bulgaria, Czech Republic): €5,000-€10,000
Western Europe (Switzerland/Norway/Germany): €5,000-15,000 (yeah, it's that different across Europe)
Asia (India, Pakistan, China, Vietnam): have no positive experience with developers from these locations, so cannot give any reliable recommendations. But it's around $800-$1500.
Developing an iOS app like Uber:
USA: the average rate is $100-150 (the majority of mid-sized agencies under 50 people) but can go up to as high as $200 per hour in some cities (like Chicago).
Eastern Europe: $25-150, with an average of $35 per hour.
Western Europe: ~$50, it depends on a number of factors like company size and specialization.
Asia: anything between $10 and $75 per hour.
Only estimating one application is not quite right, though. There is a lot of backend magic going on behind the scenes in apps like Uber.

Get mobile app design and development consulting and detailed pricing for your on-demand app project. Just fill the form (takes 10 seconds)→
Testing
Considering you need two apps, not one, and you need to be 100% sure they work before shipping them to the clients, expect the total to be in the ballpark of 150-200k USD if you don't use a super-expensive agency.
Keep in mind, you still need to maintain the Uber-like app, apply changes related to new interfaces, SDKs, handle client requests etc – so the development total after a couple years will be certainly much more than that.
Also, remember – it's all about the execution, not the tech. Usually, it's the best salespeople who have a working product who win – not only hardcore techies with cutting-edge fireworks.